About the engraved sentence.
As you have guessed, this is "Om Mani Padme Hum" one of the most famous mantra of Buddhism
If you want to train, make a gift to one of your Buddhist friends you can ask your CNC decline in the different language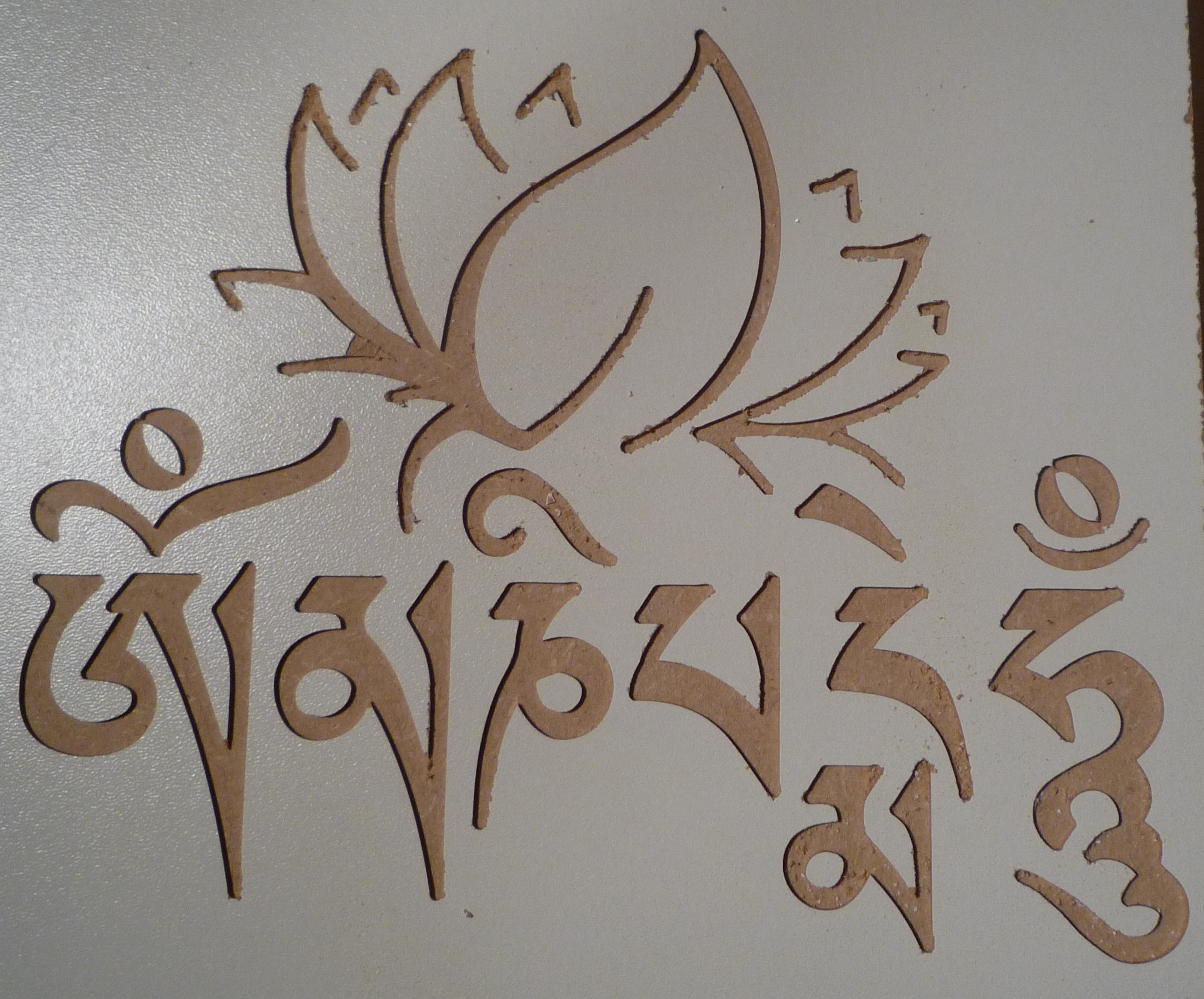 In this writing, there was no Tibetan font in Windows, the only solution is to get the picture sentences in google and then vectorized contours and export to DXF format.

The CAD software after see this like a drawing not a texte but it's not a problem.