Formosa CNC machines are digital control milling machine 3 axis.
They can make carvings, engravings, prismatic shapes and also sculpture of 3D shapes
– in soft materials such as wood and plastics
– and also in soft metals such as aluminum, copper and brass
with of course small passes and much lower speeds than in wood or plastic.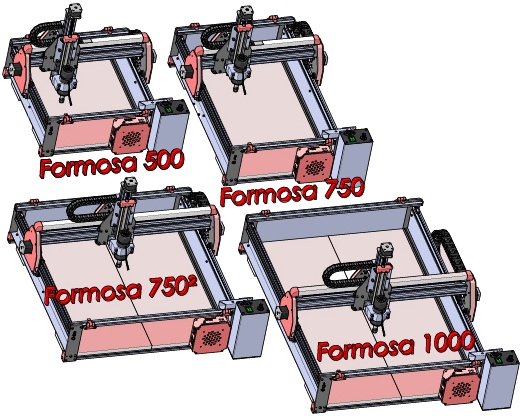 What CNC Formosa do very wheel :
These machines are ideal for prototyping, creates artistic objects that would be difficult to achieve manually.
The model sold in kit is perfect for makers, those who want a machine, but at the same time learn the technologies inside and be able subsequently to improve it, add accessories and also make it maintenance is even lower cost.
What these machines are not intended
For the production of objects mass.
Other CNC machines are made for that use, certainly for a budget much more important but have a much higher productivity.
The moving axis of CNC Formosa
Conventionally for a machine tool numerical control, the axis being the largest displacement is named X.
The other perpendicular axis in the same plane is named Y and one around which therefore rotates the spindle tool is named Z.
Below, for professional CNC milling machine X-axis corresponds to the largest displacement of the table.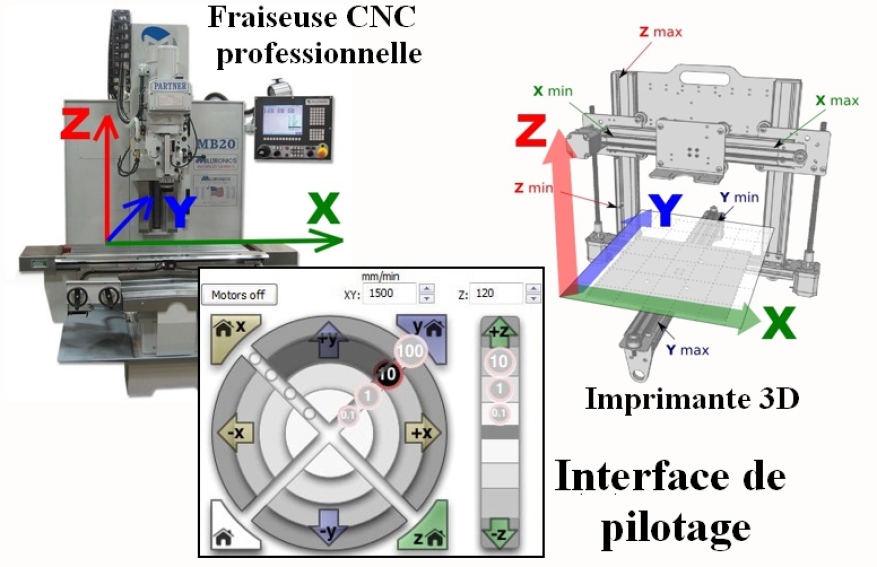 For CNC Formosa this agreement will not always respected.
The X axis of the machine will be the one corresponding to that of the software interface when you place your screen in front of the machine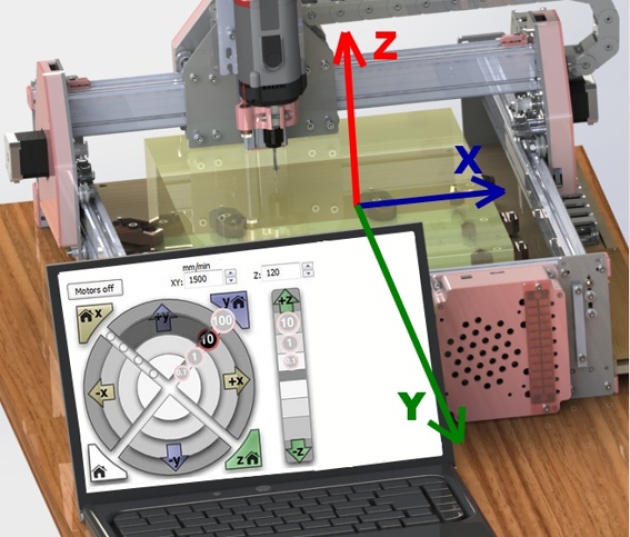 There are different models of CNC Formosa, these models are also scalable in size and it would be a bit complicated to change every time the interface of the control software every time the machine is different.
A different interface for different models also nécessiterai to various documentations by model and could lead to confusion and errors in assembly and kit settings by users.
---